When it comes to interior sliding door panels, choosing the right type can significantly impact the overall look, feel, and functionality of your home. In this blog post, we will explore various door panel options and their applications, considering factors like budget, style preferences, and specific functional requirements.
Costings and Budget Considerations
If you're on a tight budget and looking for a cost-effective option, standard off-the-shelf ready-made lightweight doors are the way to go. These doors are readily available, affordable, and serve well in most general applications. However, for those seeking the best quality and enhanced features like soundproofing and thermal insulation, a solid core door is the preferred choice. Solid core doors are sturdier and provide excellent noise reduction and temperature control, making them ideal for bedrooms, home offices, and other areas where privacy and comfort are paramount.
Achieving a Particular Look with Custom-Made Doors
To create a personalized look that matches your style preferences or complements a design you've seen online, custom-made doors are the answer. Customization options can include grooves, specific veneers, unique joinery types, and frameless glass doors, allowing you to transform your living spaces into something truly special. Custom doors not only make your home uniquely yours but also act as a canvas to display your personality and taste.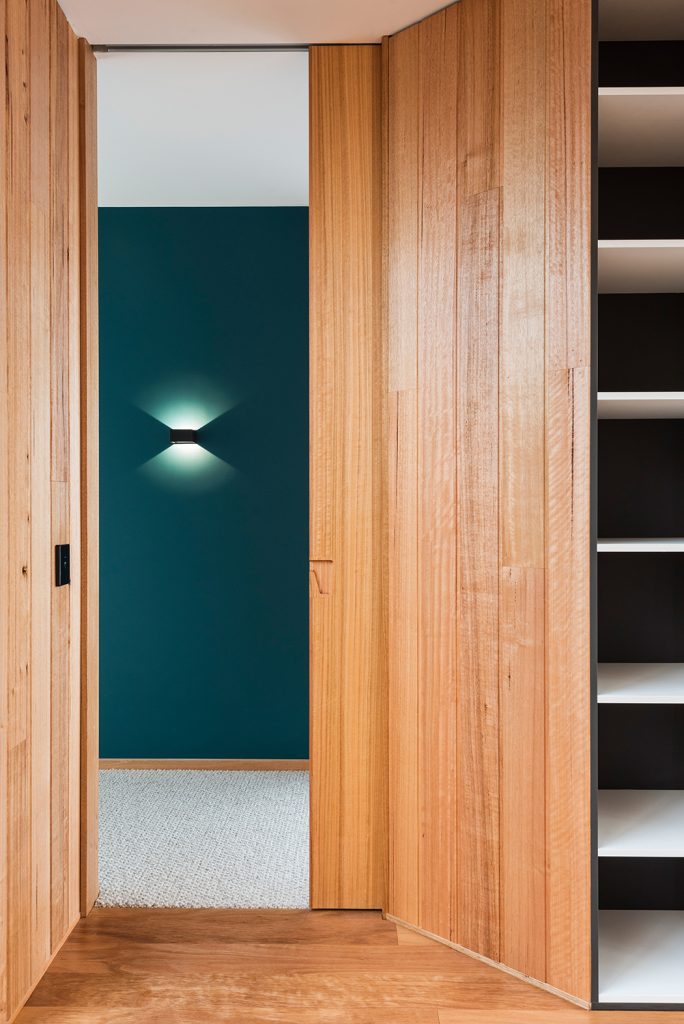 Ideal Applications for Different Door Types
Hollow core doors are best suited for interior spaces where cost-effectiveness and basic functionality are essential. They are commonly used in areas like hallways, closets, and utility rooms. However, they offer little soundproofing and insulation, so they may not be suitable for areas requiring privacy or climate control.
As mentioned earlier, solid core doors are ideal for bedrooms, home offices, and any space where soundproofing and thermal properties are important. Their substantial weight and sturdiness make them great choices for blocking sound and maintaining a comfortable indoor environment.
Joinery doors, known for their craftsmanship and durability, are excellent options for main entrances, living rooms, and dining areas. Their sophisticated aesthetics and robust build can elevate the overall appeal of your home.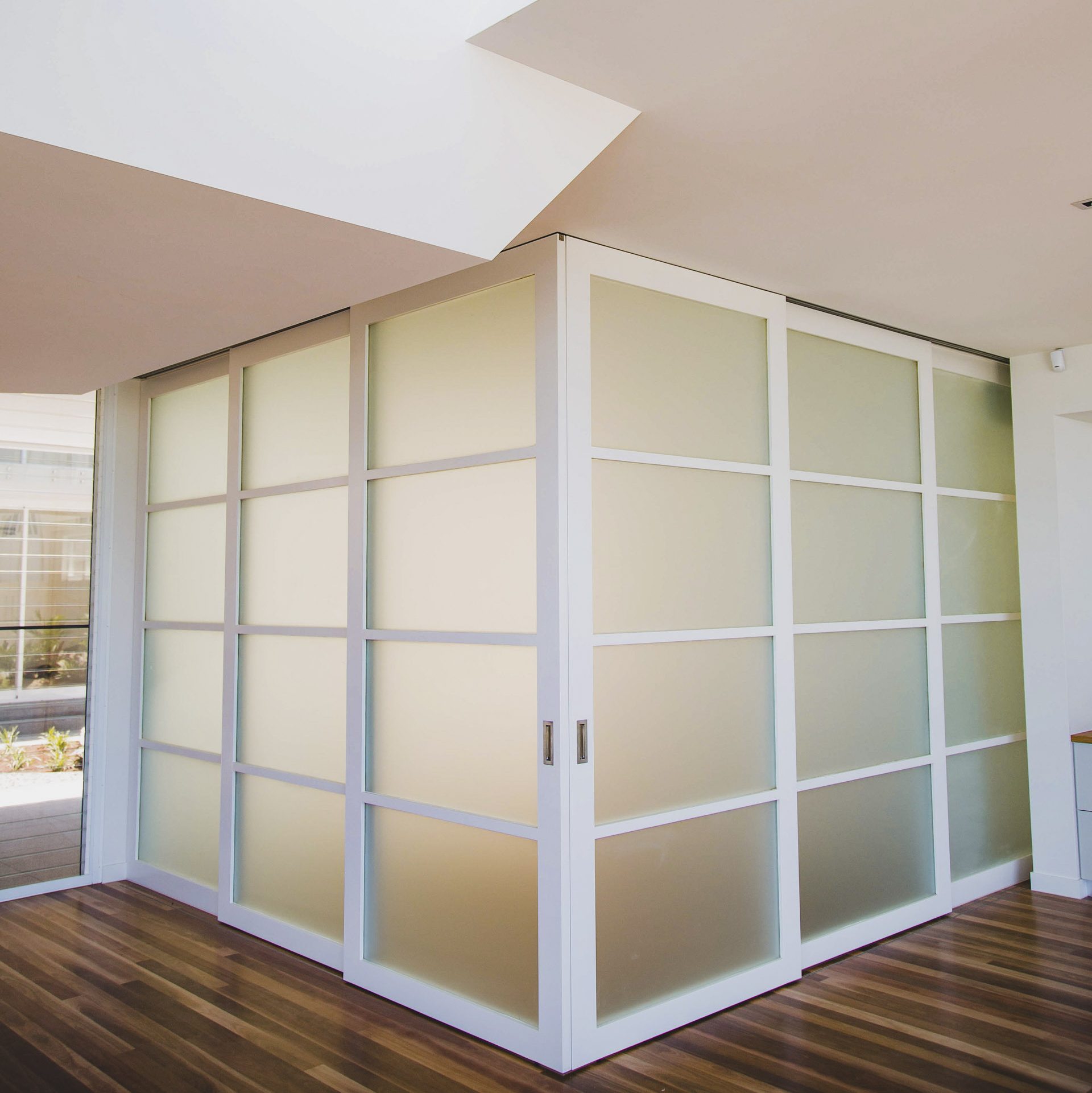 Custom veneers are perfect for homeowners seeking specific wood finishes or unique patterns on their doors. They can be used in any application where style and individuality are a priority.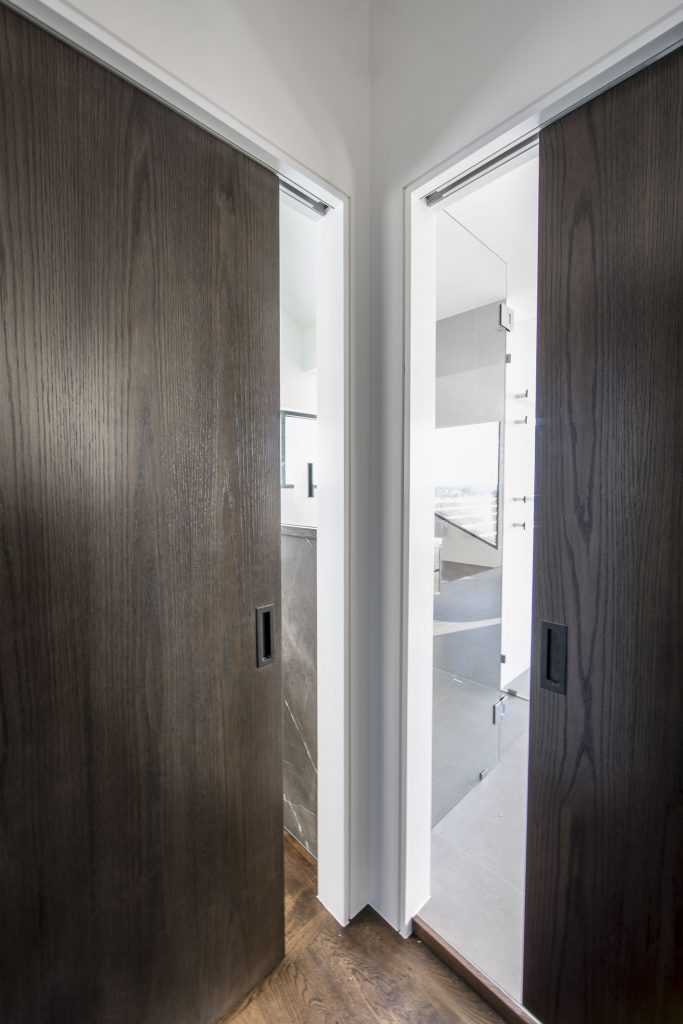 Timber Framed Glass Doors or Frameless Glass Panels:
Timber framed glass doors and frameless glass panels are excellent options for homeowners seeking to maximize natural light within their living spaces. They allow ample light to filter through, brightening up rooms and creating a more open and spacious feel. The transparency of glass enables seamless connections between different areas of the home, making it an ideal choice for open-plan living or areas where maintaining a sense of flow is essential.
Moreover, glass doors offer versatility in privacy options. While clear glass doors allow for an unobstructed view and connection between rooms, translucent glass provides an effective way to add privacy without sacrificing the diffusion of light. With translucent glass, spaces remain well-lit while ensuring privacy, making it particularly useful for areas like bathrooms, offices, or private spaces within a home.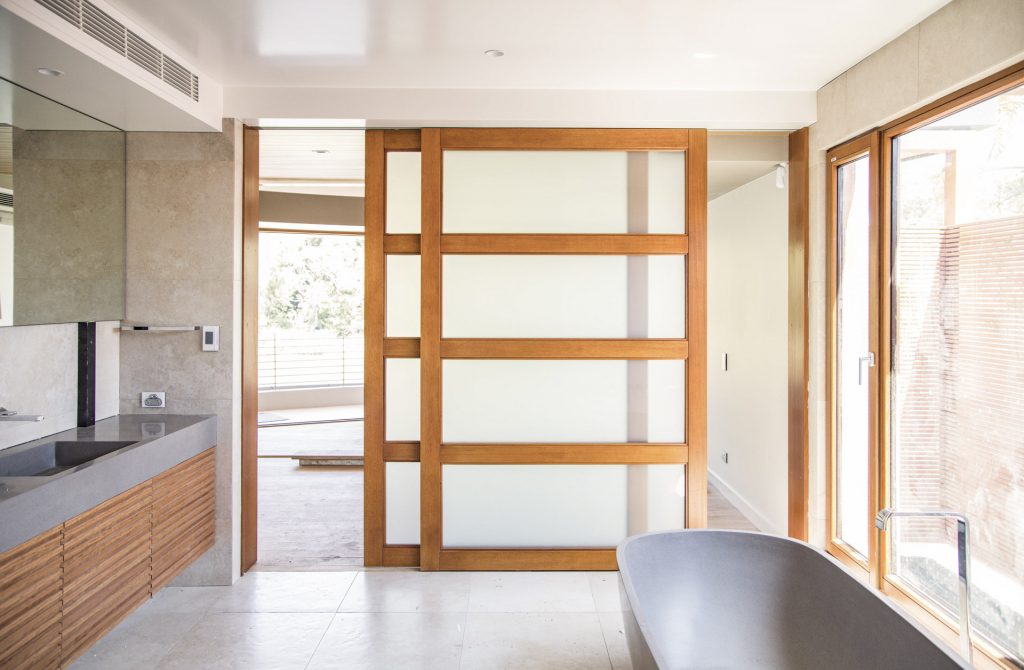 Door Constructions for Cavity Sliders and Recommended Core Construction
For spaces where space-saving is crucial, cavity sliding doors offer an excellent solution. When choosing the ideal core construction for cavity sliders, a polystyrene core is recommended. This material provides similar soundproofing and thermal properties as a solid core door while keeping the weight down, making it easier to slide the door within the cavity.
Additionally, for internal sliding doors over 2340mm in height, an inner steel frame is strongly recommended. This frame helps prevent door movements caused by temperature differences, reducing the risk of bowing or warping. Larger top and bottom internal rails are also advisable, especially when being rebated for zero clearance hangers and bottom guides, ensuring the rebates do not compromise the door's core.
Selecting the right interior door panels involves considering factors such as budget, style preferences, and intended applications. For those on a budget, standard lightweight doors are suitable, while solid core doors offer enhanced features for better soundproofing and thermal insulation. Custom sliding doors provide an opportunity to express your personality through unique designs, while different door types cater to specific applications, ensuring that your home remains functional and visually appealing. Finally, when it comes to cavity sliding doors, the recommended polystyrene core and steel frame combination ensures optimal performance and longevity.
Contact us for more information or pricing on your project.