Internal Pivot Hinge 100
The Triline Pivotica minimalistic and invisible pivot hinge has several unique characteristics. Thanks to its compact size the Pivotica Pro is not only easy to mount in the door, but the pivot hinge can also be installed in pivoting floor-to-ceiling-height doors.
Triline's internal pivot hinge is made of top-quality Belgium components.
Because the pivot system is placed inside the door, the Argent Pivotica Pro can be used in both new constructions and renovations and it is suitable for floors with underfloor heating. Thanks to the extra bracket the position of the hinge can be chosen, resulting in a maximum door width of 2000mm if the hinge is placed in the centre of the door. From a door height of 2500mm we recommend using an Argenta magnotica, magnetic contactless door closer.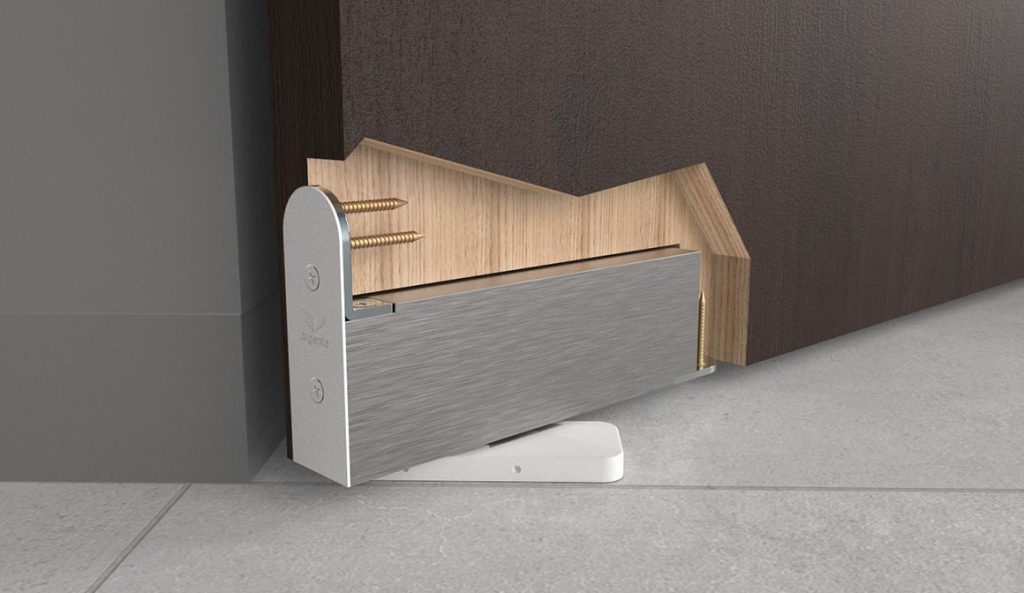 IN STOCK
All parts of this pivot hinge are rust-resistant. The Pivotica is suitable for indoor use of both modern residential buildings as well as public buildings and offices.
Finish: Brushed Stainless Steel
Max. Door Weight: 100kg
Max. Door Height: 3000mm
Max. Door Width: 2000mm
Min. Door Thickness: 40mm
Max. Opening Angle: 150˚
Fix Position: +90˚ / -90˚
Suitable for Full Height Doors: Yes
Active 2 Speed Damper: Yes
Adjustable Floor Plate: Width Adjustment: -3/+3mm, Depth Adjustment: -3/+3mm
Alignment: -4˚/+4˚
Optional: Black or White Cover Caps