Space in a home is the key to its look, liveability, and its lasting value.
When it comes to the layout and look of your home, there are huge advantages that come with choosing quality cavity sliding doors.
You get the best in space saving ability and the beauty of a seamless look throughout your home.
If you have a particular need that can't be met with an existing option, it's important to remember that you can have custom sliding doors made just for you.
This means you have the perfect solution to your requirements. The fact that you are able to have the ultimate in quality design and manufacture is something you will appreciate for years to come.
The advantages of a single or double cavity sliding door
The most obvious advantage of a sliding door is the way you can maximise your space. There is no need to waste an inch of your floor space like traditional hinged doors do.
The other benefits include:
· A seamless flow between each room as well as indoor and outdoor areas
· The ease of access and traffic throughout the home
· Inviting additional natural light into spaces
· Utilising the flow of air and avoiding stuffy rooms
· Adding beauty, charm and elegance to your home that showcases your sense of style
Sliding doors are also easy to use, especially for those households with small children and the elderly. Having that simplicity and the safety element too makes for a great choice. You have the added advantage of doors that are low maintenance and durable.
Closing off an area is simple and reduces the sound from other rooms. There is also no need to worry about doors being slammed, suddenly banging closed by a draught or rattling when not being closed properly.
The harmony of a home is only increased when you choose well-made cavity sliding doors.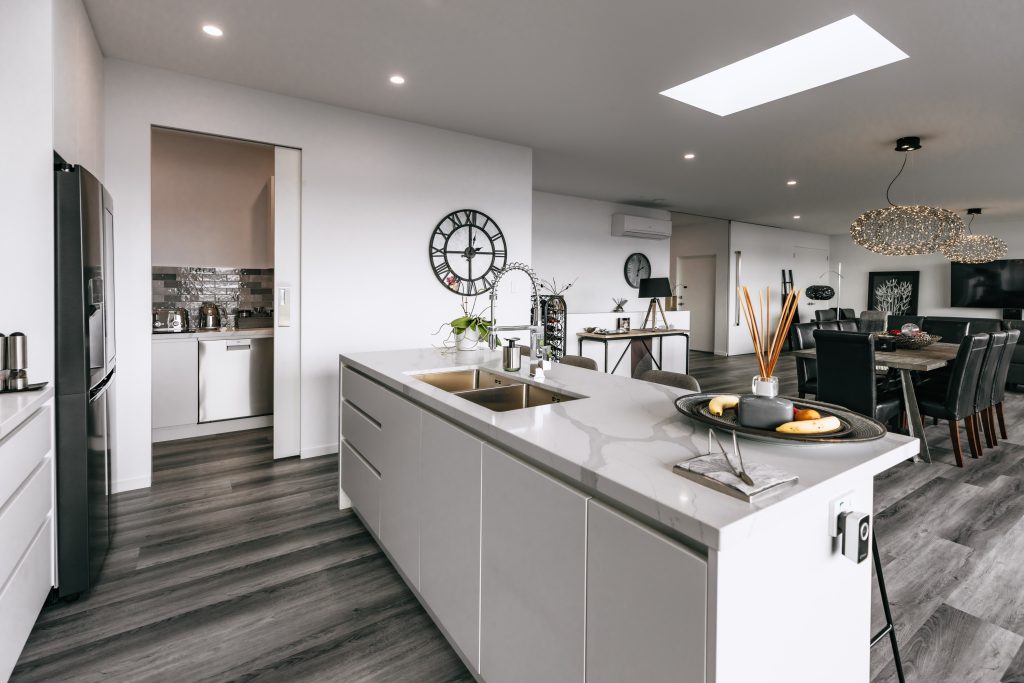 A look that is all your own
There is something truly special about having a home that is designed and decorated with your sense of style running through it.
This is where custom sliding doors allow you to have your rooms designed in line with the vision you want to create. Any room can have that special signature look you're after.
Sliding doors that are custom-made can be modified to suit an existing room or included in your new build.
The beauty of quality sliding door systems and accessories is the unique and polished aesthetic they bring. Installing these space saving wonders is easy for professionals and you get that stunning look for years to come.
Double the delight
The special thing about a double cavity sliding door is that these can be a valuable inclusion for residential and commercial properties.
You have the benefit of a wider walk-through space with the ability to open the doors to the left and right. There is the ability to divide different areas of your home or office space in the most effective and engaging way.
There is also the possibility of having one or more of your doors slide in and out from each pocket. Coupling this with the highest quality design and make, you have the chance to double the appeal and maximise your space while minimising intrusion.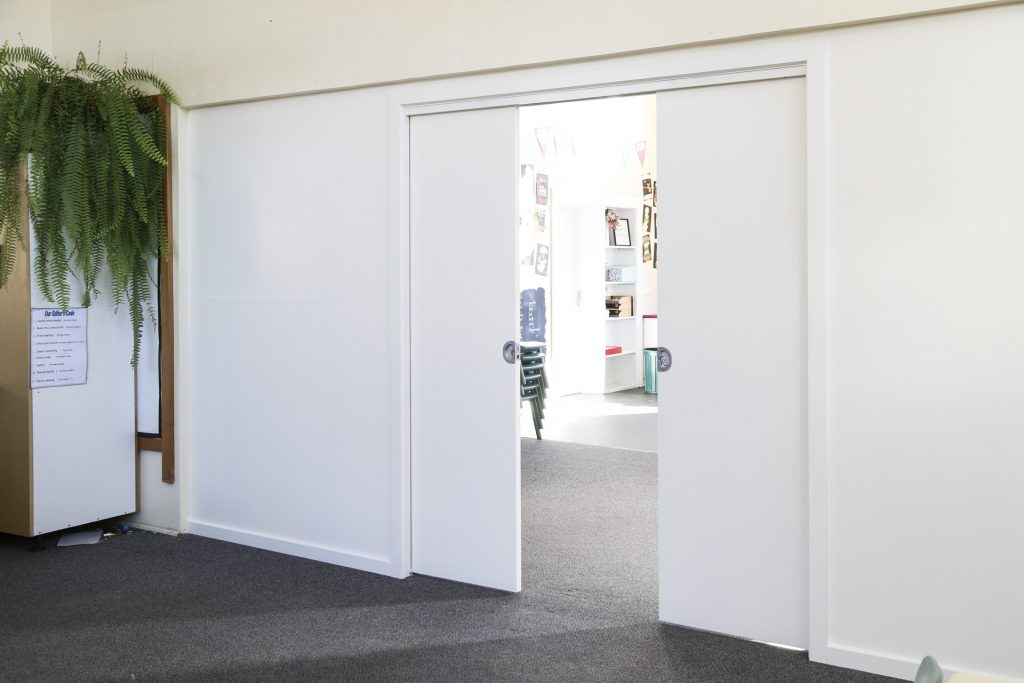 Why Triline opens up a world of possibilities
For the ultimate in sliding doors, there's only one name you need to know and that's Triline.
The superiority of Triline products is a direct result of many years of in-depth research, design, and aesthetics for cavity sliding doors. Our dedication is to offering all our clients the most innovative approach to well-designed living.
This is only possible by using the latest in cutting edge construction technology and the best materials. This is why Triline is synonymous with true excellence.
For a door, you will adore, call us today or send us an email.